Report a find from the Hamburg, Michigan Fall
It is critical to the science of this fall and future meteorite falls that we collect and publish the find locations and masses of all recovered meteorites. If you have found a meteorite from this fall, please use this application to submit the find information.
Once you have submitted your information and pictures your find will be validated if possible and published on the Hamburg Michigan Meteorite Fall page. Validation will be possible, in some circumstances through photos only, but we recommend all finders have their find validated through one of our participating field agents. More information will be emailed to you about validation of your find after you submit.
It is required to send at least 2 good photos per meteorite (no blurry photo, no under or over exposed photo). If possible please include: in-situ photo of the meteorite as it was found, a close up of the meteorite in good light and a photo of you holding the meteorite after the find.
For now, please do NOT report a rock found anywhere outside of Hamburg MI or related to another fall. We don't have the resources to check all rocks, only the ones from this specific fall.
Please, do NOT report a rock that has holes, pours or vesicles. These look melted, but they are actually man-made industrial slags.
The Hamburg Meteorites look like this: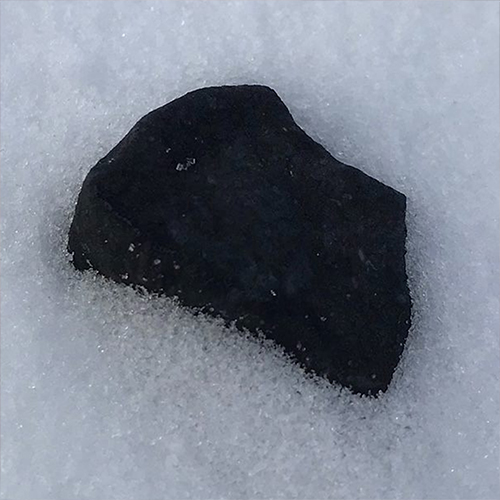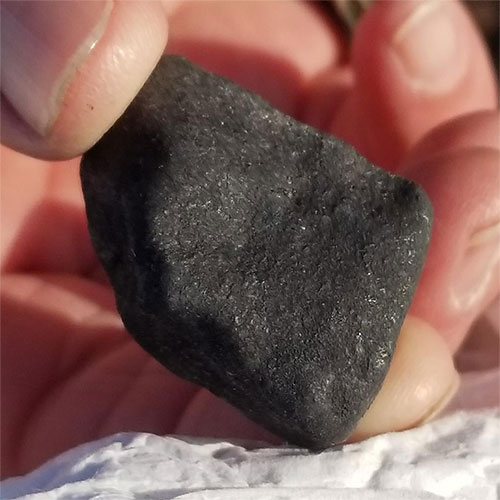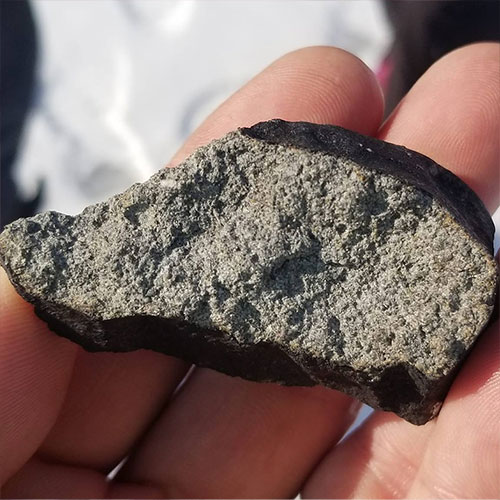 We recommend you visting this website if you are not sure if you have a meteorite or not. You can also post your photos to the Meteor Wrong Meteorite Facebook group if you are unsure.
This form is intended only for real meteorites found from the Hamburg, MI fall of 2018. Information submitted will be published as soon as possible. This is a new service, but hope to have results published and updated within 48 hours of submission.