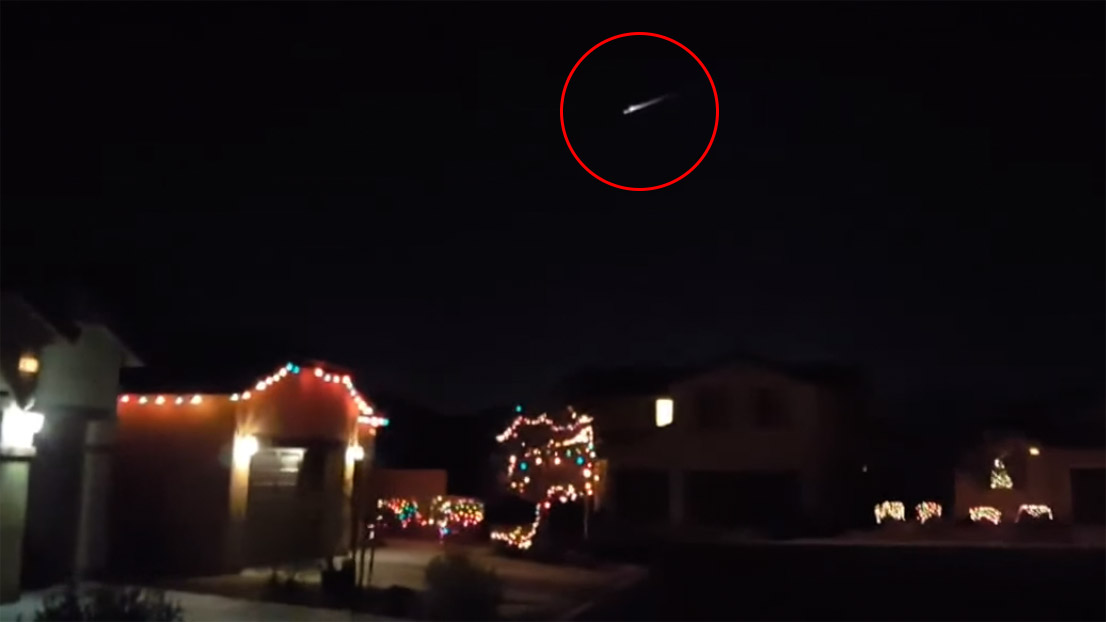 The American Meteor Society (AMS) received more than 55 reports of a bright object over California, Nevada and Arizona on Tuesday, December 22th around 18:10 PST.
It wasn't a fireball. The phenomena was Russian space debris – a SL-4 rocket body that reentered the atmosphere somewhere above Arizona.
Below is the approximate trajectory calculted from the reports received by the AMS: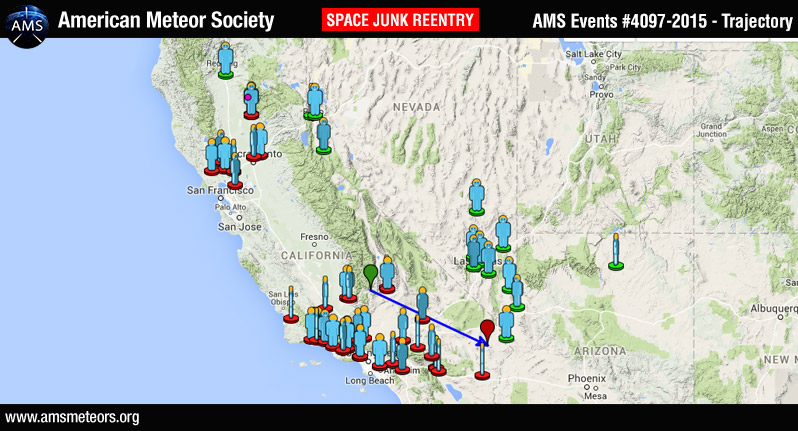 Most of the witnesses speculated that it was a meteor, a fireball or even… Santa.
@ktnv @reviewjournal Shooting star across Las Vegas & Henderson. From NW to SE past our house near AG Sports Park pic.twitter.com/RfpUD1fw4H

— Christopher Boyd (@CJBear71) December 23, 2015
@NWSSacramento @RobElvington @SchwartzTV @KRCR7 @ChicoER caught over #ButteCo #OrovilleCA area tonight pic.twitter.com/jnONu1BaPo

— D. Wilson (@ButteWxSpotter) December 23, 2015
@KTLA so this just happened in Ventura…. #ufo pic.twitter.com/hLT8dUVX1G

— Kolbe Gillette (@TheRealKolbabe) December 23, 2015