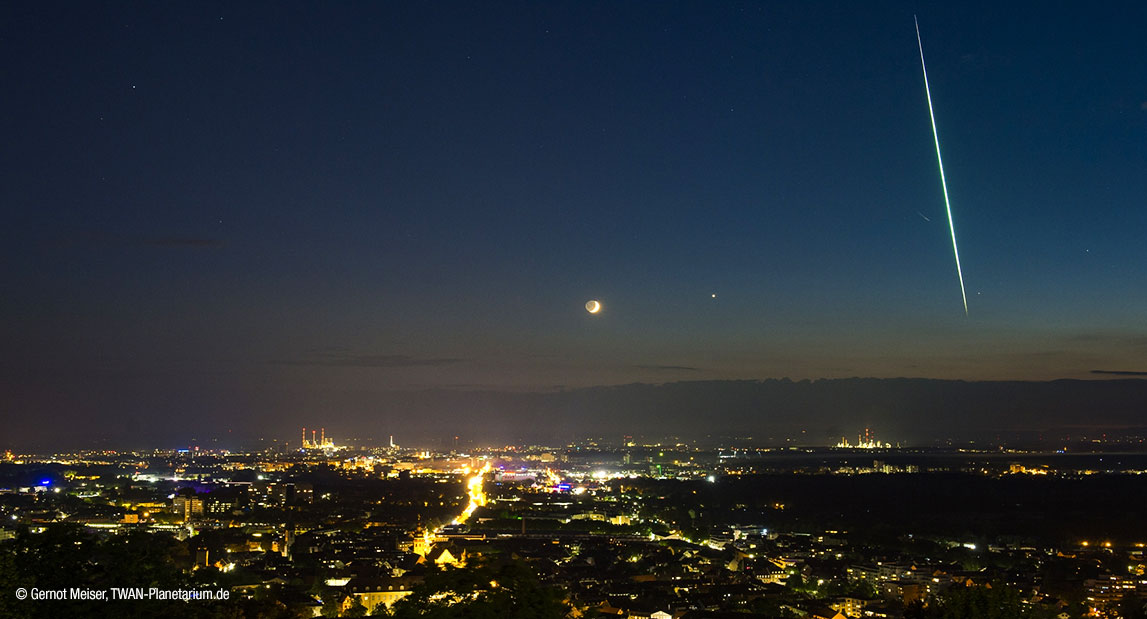 Nearly 170 reports from 7 countries
The AMS and the IMO (International Meteor Organization) have received over 165 reports so far about of a fireball event seen above Belgium on June 16th, 2018 around 21:11 Universal Time. The fireball was seen primarily from Balgium but was also seen from France, Germany, the Netherlands.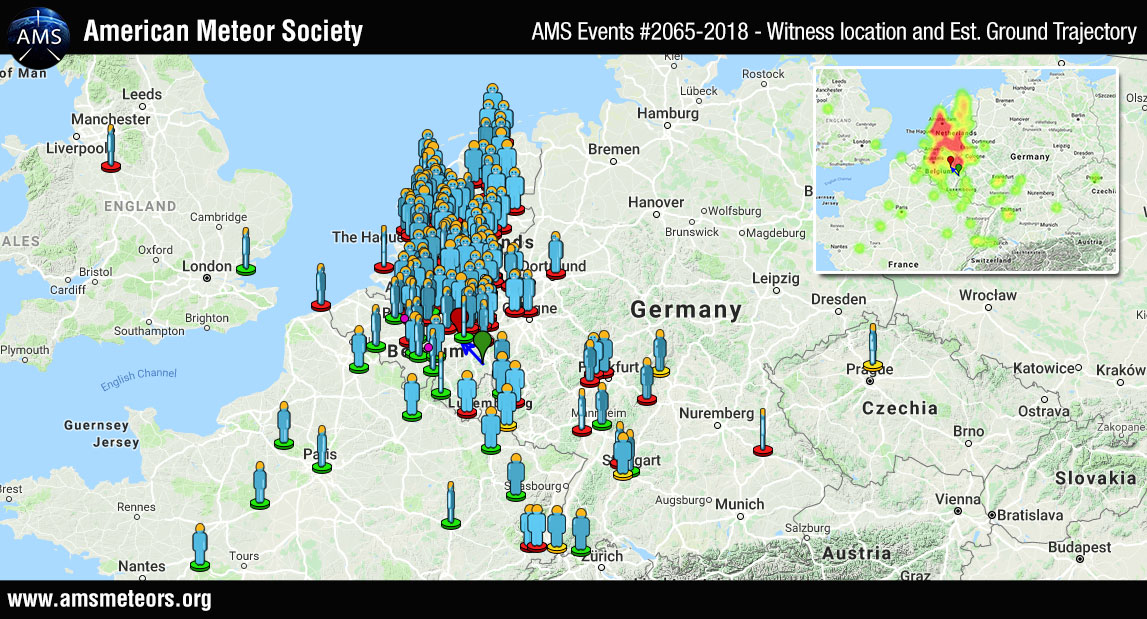 Caught on cams
The fireball has been caught by several cams of the European FRIPON Network from Maubeuge (F), Charleville-Mézières (F), Reims (F) and Brussels (B).

Estimated Trajectory
The map below shows the witnesses location with the first estimated trajectory. The preliminary estimated trajectory plotted from the witness reports shows the meteor was traveling from the Southeast to Northwest and ended its visible flight near Liège (B).