Nearly 600 fireball reports from 9 states
The AMS has received nearly 600 reports so far about of a fireball event seen above Iowa and Michigan on July 8th, 2018 around 8:40pm CDT (July 9th 01:40 Universal Time). The fireball was seen primarily from Iowa and Illinois but was also seen from Minnesota, Indiana, Kansas, Nebraska, Ohio, Michigan and Wisconsin.
The estimated 3D trajectory computed from the witness reports shows an shallow entry angle, one that could be associated with an Earth grazing fireball. But many witnesses reported a fragmentation – it could mean the meteoroid actually went through the Earth atmosphere.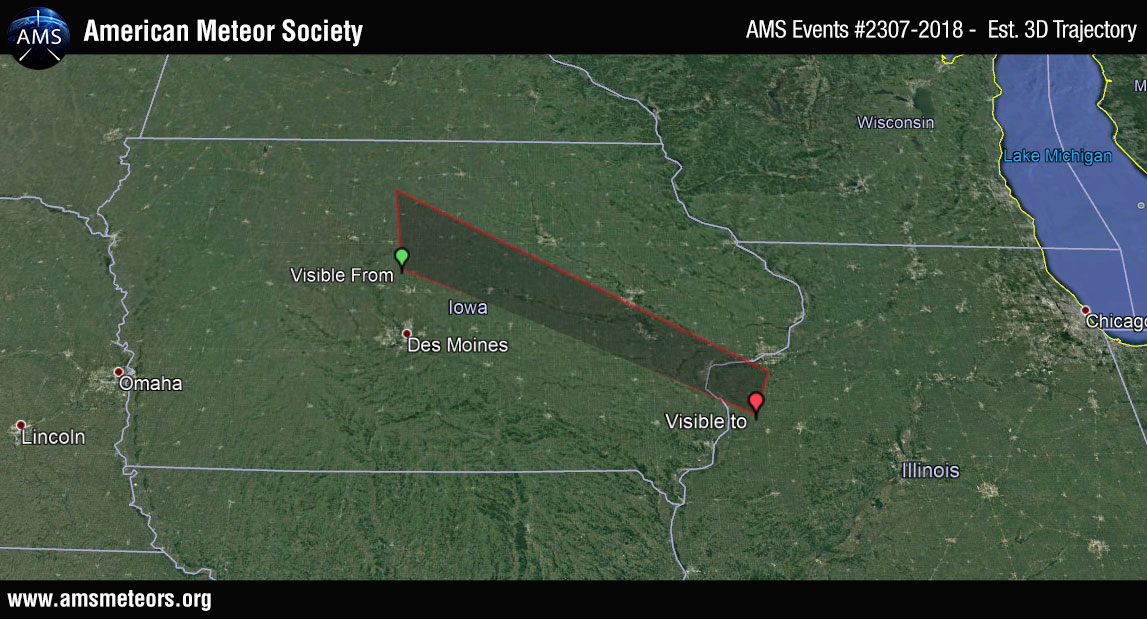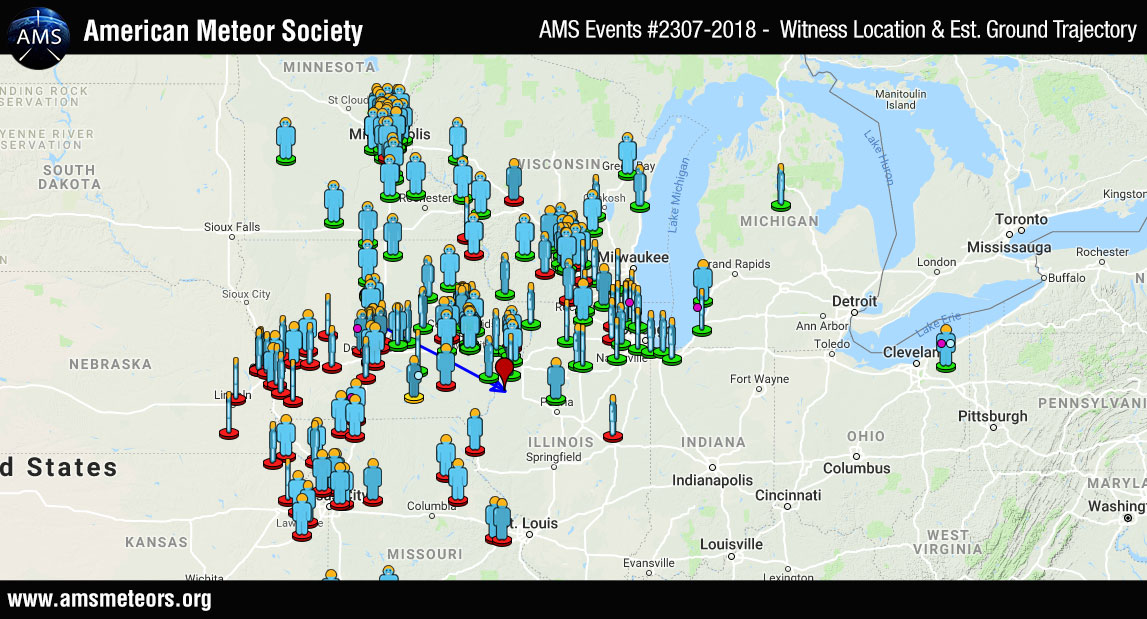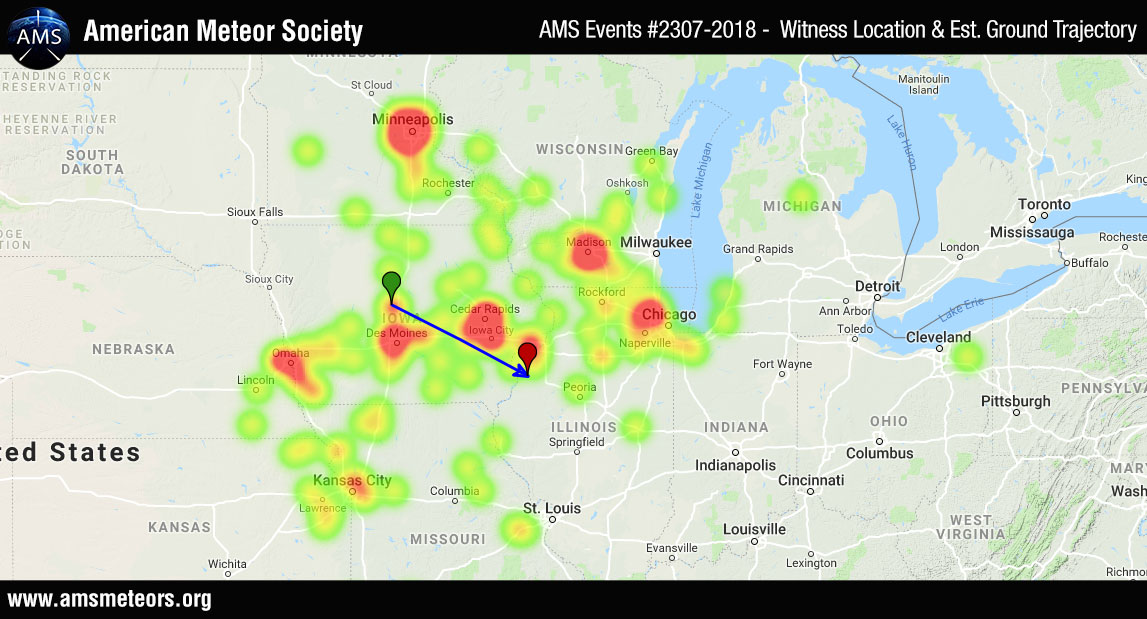 AMS Event #2307-2018 – Witness Location (Heatmap) & Est. ground trajectory
2 Videos
Witness Patricia K. (report 2307fd-2018) shared a security cam video of the flash produced by the event from West Farmington, OH.
Daniel Bush from Albany, MO (report 2307ew-2018) didn't witness the event himself but caught it on two overlapping cameras and was kind enough to share his video with us: