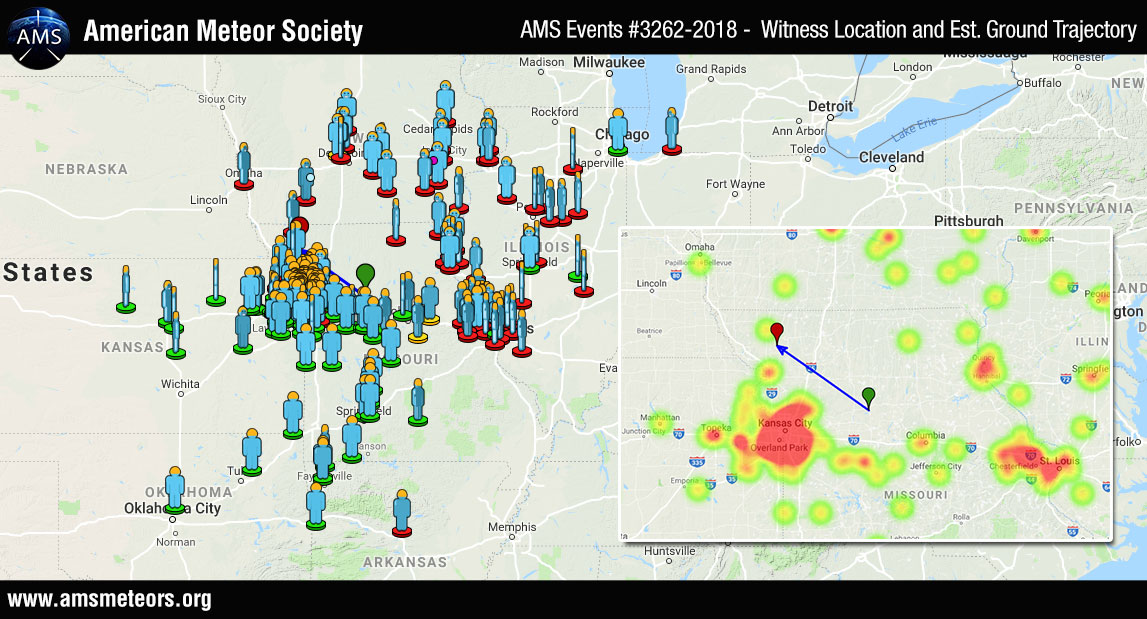 Over 500 fireball reports from 8 states
The AMS has received over 500 reports so far about of a fireball event seen above Missouri on August 27th, 2018 around 8:40pm CDT (August 28th 01:40 Universal Time). The fireball was seen primarily from Missouri but was also seen from Kansas, Oklahoma, Arkansas, Illinois, Iowa, Indiana and Nebraska.
The event has been caught on an AMS Camera operated by Dana &s; Keith Jenkerson from South of Kansas city. As you can see below, the velocity of the object was pretty low and we can clearly see a fragmentation (which means that despite its shallow angle, the meteoroid actually went through the Earth atmosphere).
Other videos of the event have been shared with AMS:
Captured and shared by D. Bush from Albany, MO – Report #147988 (3262hq-2018)
Captured by P. Simpson from Peculiar, Missouri