Over 120 reports from 3 states
The AMS has received over 120 reports so far about of a bright fireball seen above the San Francisco area on December 19th, 2018 around 5:35pm PST (December 20th 01:35 Universal Time). The event was seen primarily from Northern California but was also seen from Nevada and Oregon.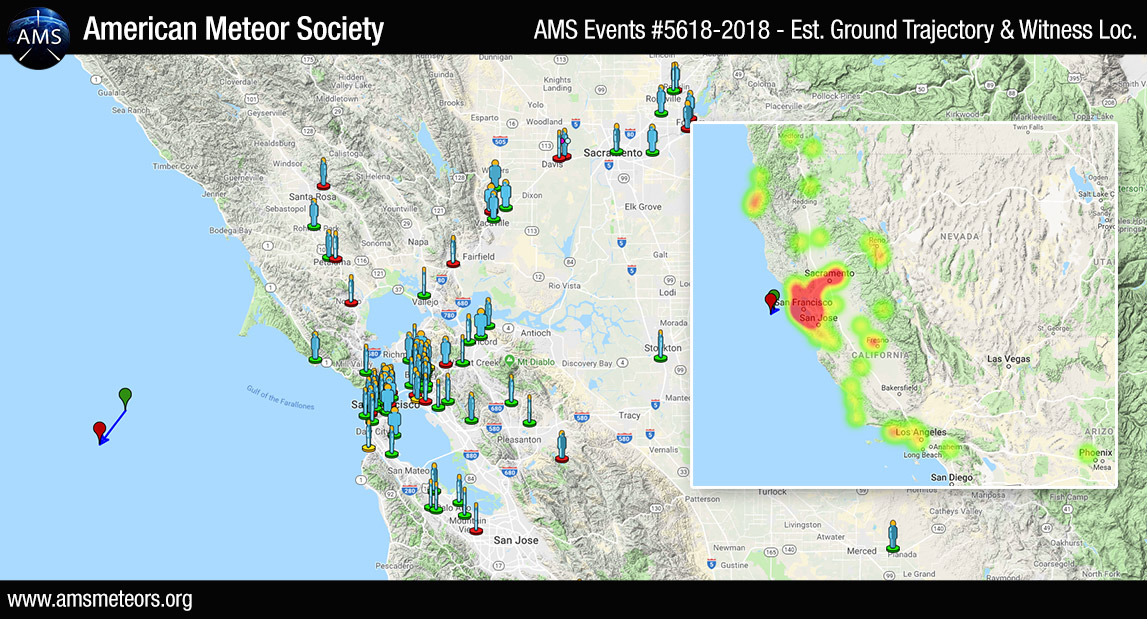 Trajectory
The preliminary 3D trajectory computed based on all the reports submitted to the AMS shows that the fireball was traveling from North-East to South-West and ended its flight somewhere in the Pacific Ocean in front of the San Francisco bay.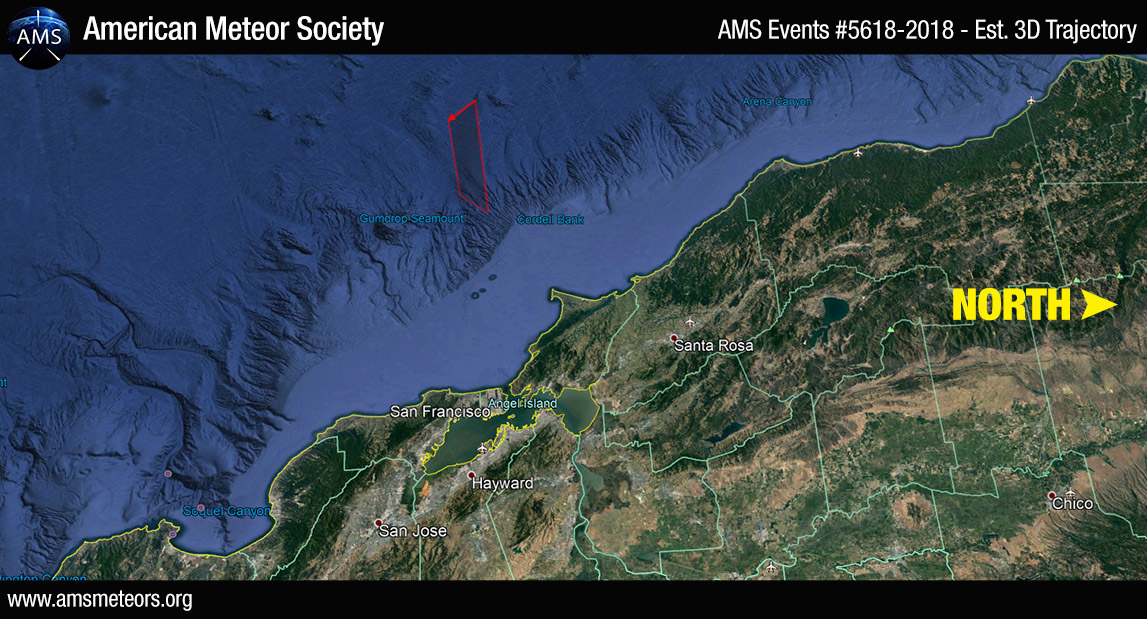 Fireball
The secret NROL-71 reconnaissance satellite was scheduled to lift off Wednesday evening atop a United Launch Alliance (ULA) Delta IV Heavy rocket from Vandenberg Air Force Base in California. But Air Force officials claim controllers called the attempt off about 10 minutes before the planned launch, after noticing an issue with the rocket.
Two videos of the event clearly show it was a fireball:
T. Repp from Millbrae, CA shared the following video along with his fireball report (look at the top of tree on the left hand side of the video):
Youtube user Aririn, also share this dashcam video of the event:
Both videos cleary show that it was a fireball and not a rocket launch as some people initially thought.D