Few weeks ago, we shared with you this amazing photo of a meteor taken from a plane by IMO member Filipp Romanov on a Moscow-Vladivostok flight on October, 31th, 2018):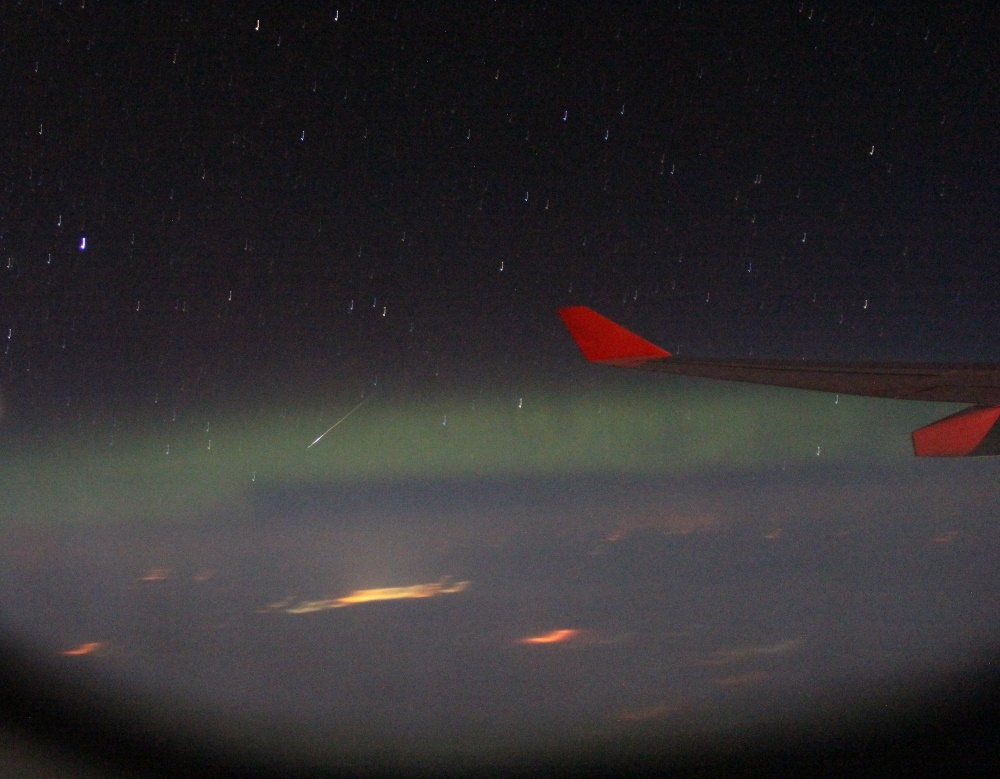 This week, we received another amazing photo (2 photos actually) of a meteor taken from a plane. But this time, this is not a random meteor, the photo shows the meteorite dropping fireball that occurred over Cuba on Friday, February 1st, 2019! Cruz Maria Ruiz was on her way to San Jose, Costa Rica from Orlando, FL (Spirit Airlines 923) when she took a photo of the fireball and another one of the resulting smoke trail.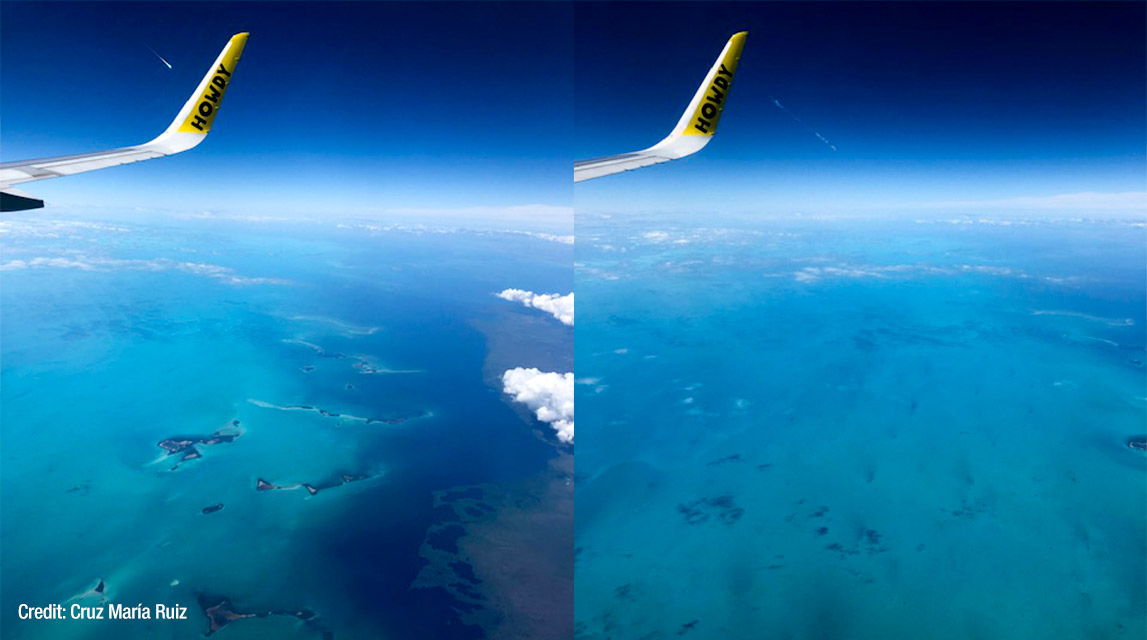 Thank you Cruz Maria Ruiz!
Please, don't hesitate to share you photos with us!