Over 300 reports from 8 states
The AMS has received over 300 reports so far about of a bright fireball seen above Missouri on Monday, November 11th 2019 around 8:52pm (Nov. 12th 02:54 Universal Time). The event was mainly seen from the Missouri but we also received reports from Indiana, Illinois, Kansas, Minnesota, Nevada, Nebraska, Oklahoma and Wisconsin.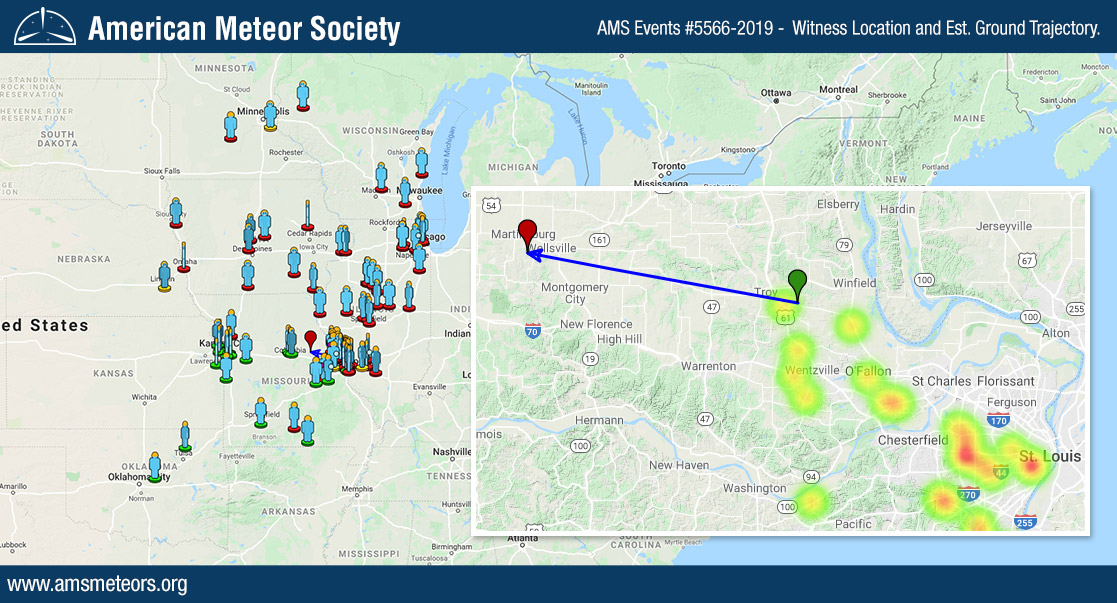 Trajectory
The preliminary 3D trajectory computed based on all the reports submitted to the AMS so far shows that the fireball was traveling from East to West and ended its flight somewhere near Wellsville, MO.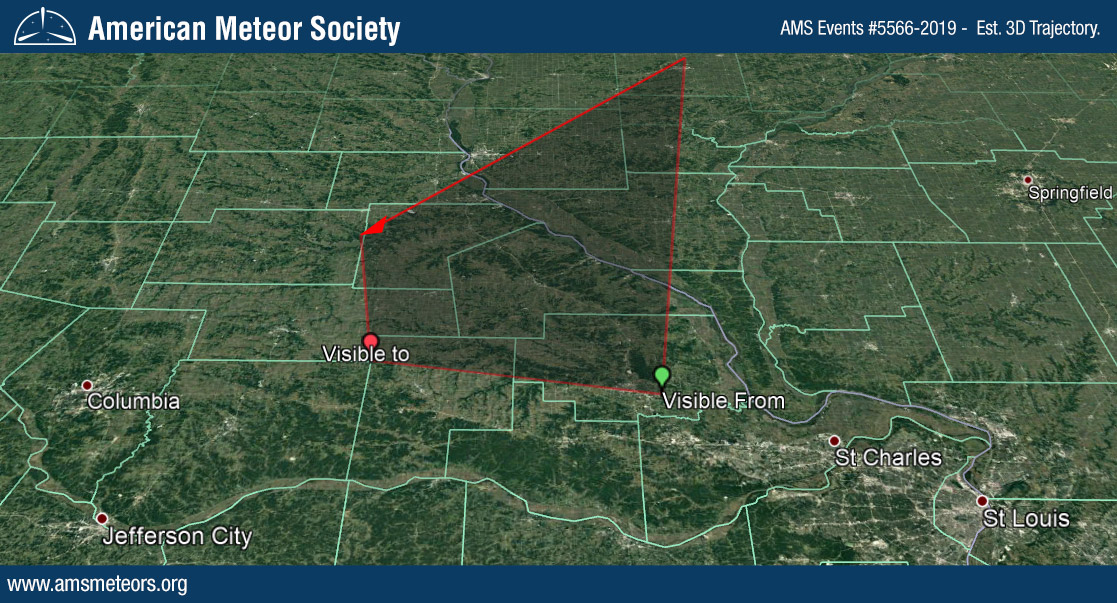 Videos
We also received 3 videos of the event from witnesses – all of them can been seen from the AMS Event #5566-2019 page. The event has also been caught on cameras by numerous security camera in the area and for instance, the Earthcam.com's St Louis camera.